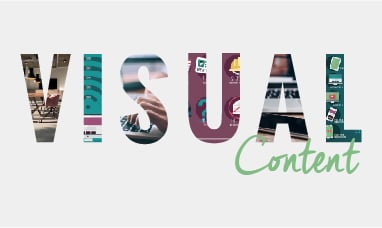 As competition gets tougher across insurance sales, employing effective marketing tactics is essential to reach your target audience and maximize your resources. With limited time and budget, your marketing efforts need to be strategic and efficient, serving your audience when and where they are looking for information.
As messaging continues to move from traditional to digital, companies have more opportunities to publish and share organic content to target specific users, educate their audience, nurture leads through their sales funnel, and increase the company's search ranking. To best engage users, content should highlight information through visually compelling execution. Use these tips to create captivating visual content for your marketing efforts.
Explainer videos
When consumers are searching for answers, they favor quick, understandable formats rather than dense, long-form content. The brain can process visual information 60,000 times faster than text alone, arguing the case for creating more visual content to add to your marketing resources.
Videos are a smart tactic to help your audience digest information—especially on topics or policies of high complexity. Using explainer videos can be an effective means of sharing highly-detailed information in a visually stunning presentation. One market research study found that consumers are 85% more likely to buy a product after seeing an accompanying explainer video.
For example, perhaps your team is focusing on Medicare sales. Your prospects may benefit from watching an explainer video as an overview of their options. This type of video can aid your sales process by establishing an easy-to-share education piece to start the conversation with leads. If you know a lead has watched that explainer video, you can build your conversation from that baseline information they have already consumed.
Explainer videos are also a great tool to increase overall engagement with online prospects. These videos increase the average time users spend on a webpage and reduce bounce rates. As traffic stays on your website longer, Google recognizes your site's relevance in search rankings, increasing your visibility and driving more leads to your site.
Infographics
Infographics are a smart way to creatively show statistical information to aid a user's understanding. Infographics also produce easily shareable content for social publishing. An infographic is 30 times more likely to be read than a text-only article, and infographics are liked and shared three times more than other types of content.
Infographics can be used to tell a graphical story for multiple purposes: (1) Highlight a product or service's features or performance, (2) Share research on a particular topic, or (3) Offer tips to improve a process. Some examples of topics include a comparison of Medicare health plans, steps for choosing marketplace health plans, or what to expect during Open Enrollment Period.
Slideshow presentations
Consider building audience-specific slide decks to share with your leads. Specific audiences could include business owners or people who are approaching age 65. Slide decks are great tools to present information in a structured, easy-to-follow format, packaged in your company's branding. Users can click through a deck at their own pace to learn about their options or grow more familiar with a subject. Perhaps you've put together slide decks for internal presentations on various policies or industry topics. Assess how you might revamp that content to share externally as an education piece for consumers.
Along with sending slide decks to leads, publishing a slide deck on SlideShare can be a great way to maximize a presentation's reach. Over 80 million people use SlideShare to learn about a variety of topics from subject matter experts.
Looking for more tips on marketing tactics? Check out these digital marketing tactics to reach more of your target audience.