Property & casualty insurance certainly has a built-in market. With over 100 million Americans in need of homeowner's or renter's insurance and more than 250 million cars and trucks on the road, P&C agencies have the potential to generate a robust book of business.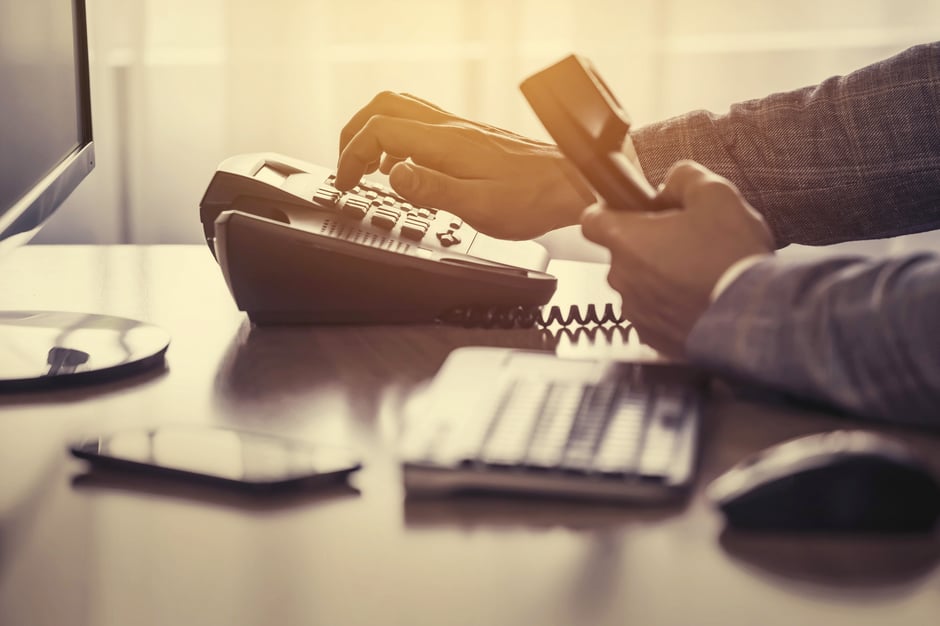 Despite these vast opportunities, P&C comes with its own set of unique challenges. Unlike health insurance, P&C customers do not get locked into a plan for a pre-determined period of time, and can drop or change policies at any time. When your client base has so many options, what can you do to boost conversions and encourage customer loyalty?
Due to the high demand for P&C insurance, your supply of leads may be steady, but it's how you handle those leads that can determine your agency's long-term success. Many of the hurdles faced by property and casualty agencies involve issues with lead distribution.
Response time is more important than ever, but getting those leads through to the right sales channel is just as crucial. Using your sales funnel wisely plays a part in how those leads are nurtured and how quickly they can be converted to sales. Every sale can be maximized to produce annual renewals, referrals, and ancillary product sales with communication and marketing tactics designed to strengthen your relationship with existing customers.
Tips to Boost P&C Sales
Look for cost-effective ways to expand your property and casualty business by improving some of your current processes, such as lead generation and distribution. Make the most out of your current staff by encouraging adoption of innovative technology and automation that can make the sales team more productive. Look to your existing clients for renewal and referral potential – and use all the tools at your disposal to build strong client relationships even after your initial sale.
Try these following tips to identify opportunities in the P&C market and boost your conversions:
Make it easy to renew.
Retaining customers is much more cost effective than acquiring new ones, so give your existing customers the attention they deserve. Your client relationships only begin with the initial sale.
Use email marketing, social media, newsletters, webinars, and automated messages to nurture the relationships you've already established. If your clients view you as their main source of insurance knowledge and expertise, they will return to you for questions, recommendations, and additional sales.
Helping your existing customers renew their property and casualty policies seems like an obvious suggestion, but many agencies fall short and miss out on these opportunities.
Implement a renewal strategy that includes automation, flexibility, and communication. Data shows that automated renewal rates are four times higher than manual rates, so consider running migration campaigns and running promotions to encourage automatic renewals.1
Reach out to your clients when it's time for a policy renewal and make them aware of their options. One of your easiest sources of revenue is your current book of business, so make it as easy as clicking a button to renew existing policies. If the process is too complicated or time-consuming, your clients may start looking to explore their options with other agencies.
Focus on customer service.
In a highly competitive industry, the way you treat your customers can mean the difference between success and struggle. Exceptional customer service will help you stand out from other agencies and with the power of social media and local business review sites, word of mouth referrals can turn into viral campaigns. A stream of positive client experiences can help strengthen your brand, build your reputation, and drive up your conversion rates.
Your customer service team should be your clients' reliable source of policy information. If they don't have access to assistance when they have a question or concern, they may lose faith in you. Exceed your customers' expectations after you close the sale, keeping in touch regularly with important notifications, market changes, or even just a birthday message to build a personal connection. If your clients feel that you are invested in their best interests, they will have no need to look elsewhere for P&C options.
Increase Efficiency.
We've all heard the saying "time is money," but when it comes to insurance sales, every minute counts. As much as we'd like to, we can't add more hours to the day, but we can use our time more efficiently.
For instance, lead distribution for P&C agencies can be automated. Instead of wasting time each day to manually move leads through the sales channel, automation can help sales managers who are often pulled in multiple directions.
Automated lead distribution can be designed to meet specific criteria you set, and can reduce the number of leads that go cold due to delays. Free up time for sales managers to focus on prospecting, marketing, mentoring agents, and converting P&C leads. Studies show that 80% of companies increase leads and 77% increase conversions due to automation technology.2 Automation can reinvigorate your sales force when they see the benefits of an automated process. Increased lead volume and improved contact and conversion rates all add up to higher sales and revenue.
Understand your funnel.
Directing leads through the sales cycle to the appropriate channel can help you build sustainable business practices and achieve sales goals. Understanding your funnel is important in determining where your best leads come from, how those leads are converted, and which lead sources offer the best return on investment.
Leads need to be approached differently based on their source. For instance, marketing campaigns or organic searches may bring in prospects actively searching for a new P&C product, while leads coming in from social media may be less likely to result in a sale. By tracking these leads through the funnel, you can adjust your strategies and invest more time and money into the areas generating the most business.
Overcoming Obstacles & Boosting Conversions in P&C
Property and casualty agencies face specific challenges based on the nature of the market, but consider the potential for growth within your existing client base. Your best source of leads and revenue may be connected to the relationships you have already built.
The P&C industry is driven by customer loyalty, so treating each client with integrity, respect, and empathy has to start with your initial interaction. Using automated lead distribution and management will show prospects you value their time, and giving your current clients access to automatic renewals will reinforce your commitment to their evolving needs. Your agency's ability to streamline renewals, expedite responses, and provide unrivaled levels of customer service will result in increased leads and conversions.
Boosting conversions will not require more marketing or additional sales agents. Understand and optimize your current distribution and sales processes and make them more efficient with innovative tools that can simplify workflow and get leads to the right agents at the right time.
Investing in technology can help you achieve your P&C sales goals by enhancing productivity and improving your agency's level of customer service. Give your sales force a competitive edge with tools that will allow them to put the customer first, resulting in higher conversions, retention rates, and revenue.
---
1) 7 Ways to Make It Easier for Your Customers to Renew Subscriptions, Adriana Iordan, September 6, 2017, Rethink Commerce; blog.avangate.com
2) Marketing automation best bets, John Koetsier, Tune, May 5, 2015; https://venturebeat.com/2015/05/05/marketing-automation-best-bets-80-of-companies-increase-leads-77-increase-conversions/