A well-designed insurance CRM can help you nurture insurance leads, drive conversions, and help grow your insurance agency at a pace you set
In this day and age, insurance client management software — otherwise known as a CRM — is an essential tool for insurance agencies and brokerages. This powerful system single-handedly helps you create, store, process, and analyze the customer interactions that are the very lifeblood of your agency or brokerage.
An insurance CRM also provides a means for your agents to efficiently communicate with prospects and clients, stay organized, and collaborate more effectively with other members of the team. Used effectively, your CRM can also be a key tool in building and sustaining a lead nurturing program that boosts sales, helps increase retention, and deepens customer rapport. Here's how:
Getting Started
The first step in building an effective insurance lead nurturing program that will help grow your agency is to set the stage for gauging success. To do this, you need to be clear about what kind of results you're aiming for and the key performance indicators you are monitoring — then use your Insurance client management software to measure those results.
Click-through rates, conversion rates, lifetime customer value, unsubscribe rates — all are important metrics you should use to measure the performance of your lead nurturing program. How you weight them is up to you, and should align with the marketing and sales objectives outlined in your P&C Insurance business plan.
Setting up workflows to put these features to good use and a dashboard to track them is the first step.
What Kinds of Results Are You Looking For?
Before you dive headfirst into creating a plan and KPIs, take time to think about what kinds of results you want to see.
If you don't have a specific goal in mind, you risk wasting valuable resources — or as the lead character in the movie King Richard frequently says: "If I fail to plan, I plan to fail." Here's a good rule of thumb; if you can identify one major goal you'd like your nurturing program to accomplish, then you're already on the right path.
With a lead nurturing program, attracting new prospects to your insurance agency's website is likely at the top of the list. So you work with your Insurance CRM to create automated workflows designed to maximize and convert your leads, consider these questions:
What do you want to happen when an insurance prospect visits your site?


Do you want them to fill out a form requesting information?


Would you prefer them to call you instead?


How can insurance website visitors ask for more information onsite?


Do you want people to enroll in a plan by a specific date?


How can existing insurance clients use your website to renew or increase coverage?
Once you're set on which data points you want to collect, and how you want leads and clients to interact with your website, work with your CRM to make sure the data is received and implemented for appropriate follow-up.
Setting Up Metrics That Matter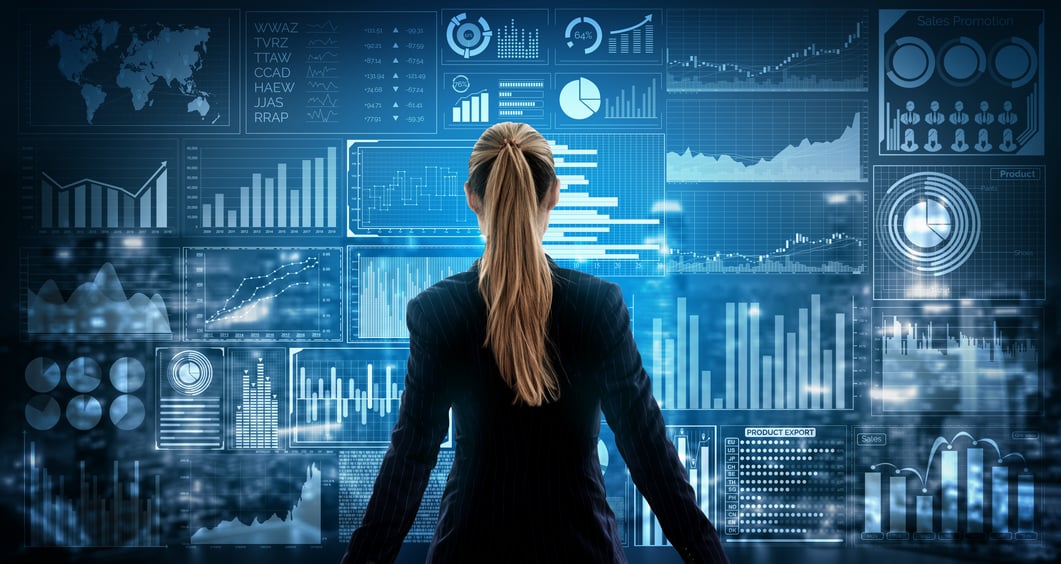 Once you have a defined goal in mind to grow your insurance agency by leveraging your prospecting campaigns, your next challenge is to figure out how best to monitor the various steps involved in achieving that result.
There are many different ways to track the performance of your lead generation campaign, but here are three key areas to focus on:
Conversion Rates. This metric tells you how likely people are to convert (for example, become a customer). It gives you a sense of how effectively you've reached out to prospects and encouraged them to engage further.
Call Volumes. This tells you how often prospects reach out to you, thereby providing data about their interest level in your agency.
Marketing ROI. This metric tracks the return on investment of your sales and marketing efforts. By comparing the number of calls or prospects generated by a given contact against the cost of developing those contacts, you learn how much money you spend on follow-up versus how effective it is compared to other parts of your agency budget.
By measuring these metrics over time, you can determine what works and what doesn't. If you run experiments with different strategies, you can better understand how to improve your results.
The Three Stages of an Insurance Lead Nurturing Strategy
You've decided on a clear objective for your lead nurture strategy. Now comes the fun part! You'll need to break down your list of contacts into smaller segments then develop an actionable plan for each group.
Stage One — Identify/Engage
Steps include:
Sending prospecting emails


Adding social media profiles (Facebook, LinkedIn, and Twitter)


Setting up landing pages or insurance specific blogs


Building email signatures



Retargeting

digital ads based on past behavior
Stage Two — Convert
This stage includes following up with prospects who are still thinking about working with your insurance agency.
Steps include:
Sending reminder emails via your insurance CRM


Scheduling prospecting calls or visits


Sharing supporting insurance marketing materials and white papers
Stage Three — Close
At this point, closing the deal is your top priority.
Steps include:
Creating insurance

custom quotes




Automating proposals through your insurance CRM


Enrolling
There are many different strategies and techniques to help your insurance agency or brokerage generate and nurture new leads. The right insurance CRM will help you attract those leads, distribute them to the appropriate sales people, and track them through to conversion.
Your insurance CRM can also help to ensure that once entered into the system, new clients are reminded of when to renew, made aware of new and beneficial coverage opportunities, and offered a robust support system should they need to file claims or have questions about their policies.