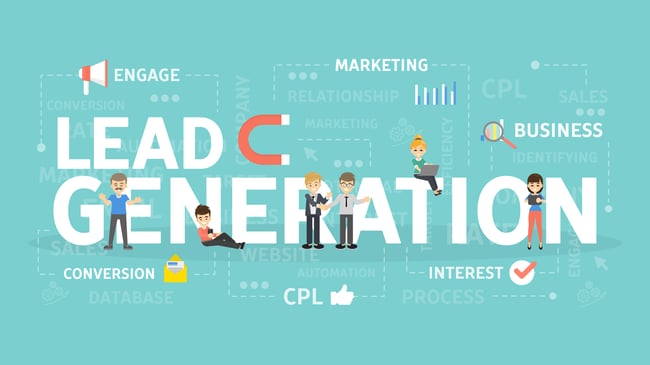 Stay efficient and effective with insurance client management software that helps make the most of your insurance lead management program
You can have the most successful insurance agency in town — but to really stay a step ahead you need a lead management program and platform that delivers on its promise. In fact, it's quickly becoming more important than ever.
From P&C insurance prospecting to daily organizational best practices, developing effective management strategies will help ensure your sales teams make the most of incoming leads.
This can be time consuming for even the most established insurance agency if not properly managed. The right insurance CRM system goes far in helping you organize and manage your leads, while the tactics we've compiled below will help your sales teams stay on track.
Up Your Communications Game
It's no secret that poor communication can cost insurance businesses dearly. It can seem especially challenging to tackle this hurdle, considering how miscommunications can arise in so many ways.
When it comes to insurance prospecting, customer communications are vital, and it needs to be swift, transparent and accurate. Prospects and existing clients need to feel confident that their concerns and issues will be addressed.
A successful insurance customer communications strategy includes:
Listening to your insurance customers
Understanding their insurance needs
Setting clear expectations
Keeping insurance clients and prospect informed
Having a flawless follow-up system
Keep Response Times Fast and Lively
It's true that responding to an insurance lead as it comes in isn't always viable, even in the digital age. Even so, the quicker you establish a rapport with your lead, the faster you grow your agency through their business.
The longer the time between the lead approaching you and your response, the "cooler" the lead gets. Shorten that downtime, and you liven up the conversion potential – call back in a half hour or less to get the conversation going on a good foot.
Can't connect? A warm, friendly, concise voicemail with contact details will bat the ball back to their court.
Lean In On Your Value Proposition
As you move from P&C insurance prospecting to lead nurturing, you'll pick up on what communication channels work best for which clients. That said, even keeping the lines of communication open won't seal the deal unless your p&c prospects see how what you're offering solves their problems.
Each of us tackles our personal and professional lives with an inner monologue of tasks to take on, jobs to be done, and assets to protect. Framing your approach with new prospects around their priorities and pain points will help you match them with the insurance products they need.
Asking good discovery questions is the first step in mapping potential p&c insurance customers to customized coverage that adds value and keeps the conversation going. It also helps that this tactic naturally promotes the trustworthiness of your organization, which clients always appreciate.
Master an Effective P&C Sales Pipeline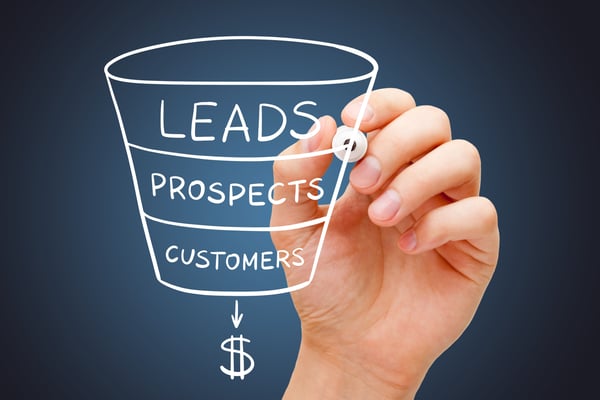 Organizing your insurance leads, and understanding at a glance where they are in the conversion journey, is a huge part of effective lead management.
Creating a company-wide sales funnel affords you a visual roadmap that can help grow your insurance agency. Best practices for a well-organized sales funnel emphasize that this is equal parts a question of assembly line progression-based thinking, coupled with the more human touch – understanding relationships, interdependencies, synergies and so on.
Staying organized here helps you project confidence in every client interaction, as you'll always know where in the sales funnel they are – and hopefully what it'll take to move them forward through it.
Adopt a Solution That Stays In Step with Your Insurance Business
In almost every industry, workloads are growing, and yet there are so many hours in the day. All of the tactics to grow your insurance agency discussed here have huge potential, yet they could understandably eat into the resources you have committed elsewhere.
In instances like this, the workflow automation and efficiency gains promised by an insurance software solution like AgentCubed can help keep client lead management organized and timely.
A platform customized and configured to meet your unique insurance business needs will not only help you manage your customer relationships, but also help grow your insurance book of business at a fraction of the necessary resources.
If you want to be sure it shows up in your inbox, subscribe to our blog now.
Let Your Sales Reps Play to Their Strengths
We've already established the importance of timely communication and building a rapport in insurance lead management. A big part of that successful effort is making sure your leads always speak with the same individuals wherever possible – but likewise get moved to reps skilled in other means of conversion if required.
Being able to create rule-based routes that lead to the right rep can be invaluable in setting the stage for an amazing customer experience. It also helps keep client conversations both timely and productive for all involved parties.
Centralize Your Performance Data
Which avenues of marketing are bringing in the most leads – and with which demographics? What are your current email open and click-through rates – and are they improving? What can be done to increase client retention and customer referrals while minimizing outlay? Which lead channels and agents are outperforming the others?
Your insurance CRM dashboard gathers and collates this data for you, saving everyone hassle in lengthy stand-ups swapping spreadsheets and poring over numbers. Optimize what isn't working, reinforce the tactics that are seeing success, and get real-time updates all the while from one place.
Nail Perfect Timing, Every Time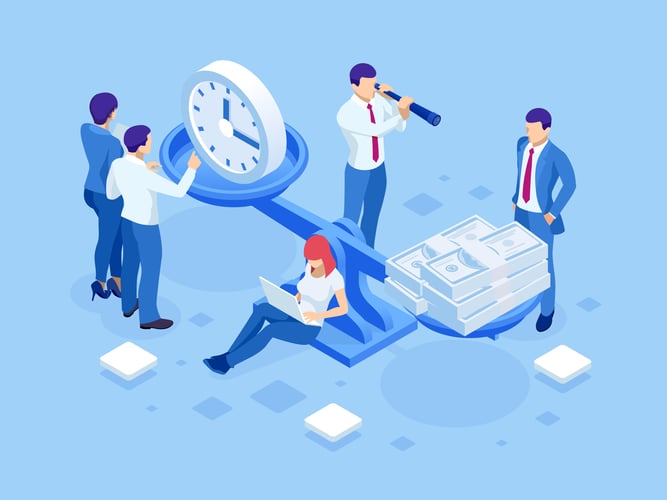 Scheduling a follow up conversation around policy renewal dates is definitely essential to good insurance lead management – yet there are so many seasons of life in which your clients are going to be at their most receptive to your approach.
Hurricane and wildfire seasons, 65th birthdays, and insurance policy renewal timelines are all milestones your insurance CRM software can help juggle so that you don't miss a beat. Automate the process and have the system nudge you when it's time to take action.
Distribute Your Insurance Leads More Intelligently
It's no secret that every good manager gets to know their team – strengths, weaknesses, and everything in between. That personal flourish is often the secret to successful lead management, but it's also a lot to focus on when time is tight.
Let your insurance client management software pick up the slack. You can create rules and pathways within the insurance CRM system itself that automatically routes leads to reps who match their communication style – or are suitable for the level of expertise of the rep in question.
That means your insurance CRM software pulls double duty in helping train up your fresher reps, while also locking in leads to the veterans most likely to score policy renewal or first-time conversion.
Combining business best practices with intelligent lead management has the power to transform your insurance agency and how it grows.
Lead management will always be a big element of the insurance industry, but it doesn't need to overpower your day-to-day success. See how AgentCubed can help you expand on all this and get there even faster.