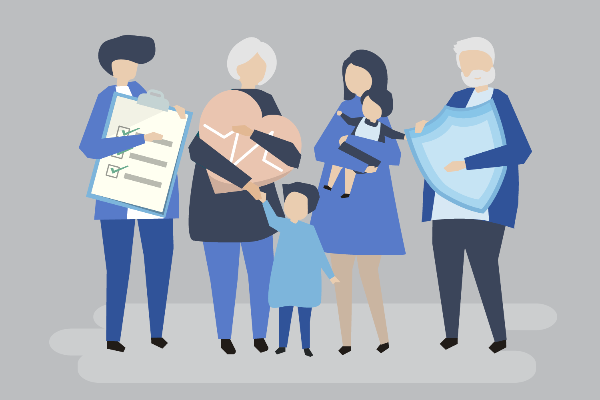 With over 62 million people receiving Medicare benefits, and nearly 10,000 Baby Boomers aging into Medicare each day, the potential to increase Medicare sales in 2023 will be unprecedented, but agencies will need to adjust to some changes in the market. Agencies can take advantage of these vast sales opportunities by understanding the changes introduced by the Centers for Medicare & Medicaid Services (CMS) and how they may affect 2023 sales in Medicare Advantage, Medicare Supplement (Medigap), and Medicare Prescription Drug Plans.
As the fastest growing market, the spending power of the Baby Boomers can have a direct impact on your 2023 revenue through Medicare sales. Maximum commissions for first-time Medicare buyers increased in 2022 to $573 in most states for Medicare Advantage with prescription drug coverage and $287 for renewals, so you may already be aware of the potential for substantial gain. Understanding changes to Medicare in 2023 will help you re-prioritize your sales and marketing efforts and take advantage of new flexibility and efficiency.
Changes to Medicare
The Centers for Medicare & Medicaid Services (CMS) issued a final rule that further advances the agency's efforts to strengthen and modernize the Medicare Advantage and Part D prescription drug programs. These changes went into effect in the 2022 plan year and will potentially lower enrollee cost sharing on some of the most pricey prescription drugs. The changes will result in an estimated $75.4 million in savings to the federal government over ten years.
Let's review four of the biggest changes for 2023:
Weakened Medicare Advantage Network Adequacy Requirements
CMS relaxed requirements that Medicare Advantage plans must meet in order for their provider networks to meet minimum standards. This includes reducing the percentage of Medicare Advantage plan enrollees that must reside within the maximum time and distance standards in non-urban counties from 90% to 85%, and allowing plan sponsors to meet weaker standards if they provide certain services via telehealth.
Limit on Dually Eligible Special Needs Plan "Look-Alikes"
CMS responded to a trend of D-SNP "look-alike plans" that market aggressively to and are made up mostly of dually eligible individuals, but are not subject to the federal regulatory and state contracting requirements applicable to D-SNPs, and do not provide Medicaid integration. Among other things, CMS implemented limitations on contracting with such plans starting in 2022 that have a threshold percentage of enrollees who are eligible for Medicaid.
Special Election Periods Codified
SEPs for Medicare Advantage and Part D plan enrollment and disenrollment that previously existed in sub-regulatory guidance are now codified in regulations, with some additional clarifications. CMS retained the ability to grant case-by-case exceptional circumstance SEPs, and created new SEPs:
SEP for Individuals Enrolled in a Plan Placed in Receivership, and
SEP for Individuals Enrolled in a Plan that has been identified by CMS as a Consistent Poor Performer.
Changes to Medicare marketing guidelines.
The final rule codifies recent changes to Medicare's marketing rules, including those that weaken the distinction between educational and marketing events. In addition, CMS continued to pass on strengthening plan sponsors' language access requirements.
Consider these ways to increase Medicare sales in the midst of the changes for 2023:
Become a Medicare Expert
Medicare sales can be the key to increasing revenue in 2023, but success will depend on your understanding of the changing Medicare market and your agents' commitment to a fluid learning process that requires continued attention to industry updates and annual training.
Compliance - Your agency will have to navigate the laws and regulations that govern Medicare marketing, including the recent changes to the CMS Medicare Marketing Guidelines, and licensed sales agents must exhibit strict compliance with CMS regulations. The Medicare Marketing Guidelines reflect the Centers for Medicare & Medicaid Services (CMS) requirements for Medicare Advantage, Medicare Supplement (Medigap) and Medicare Prescription Drug Plans and must be adhered to in any marketing materials as defined by CMS.
Trust - Selling Medicare plans for the first time? Encourage your agents to put themselves in the shoes of someone looking for Medicare insurance. Knowledge of plans, benefits, costs, and marketing regulations simply isn't enough. Agents need to become trusted advisors for Medicare recipients and their caregivers. In an extremely competitive market, the most successful sales agencies build a reputation as a go-to resource in the Medicare arena. Use your knowledge and understanding of recent Medicare changes to strengthen your brand as a leader in the industry.
Expertise - Learning the best lead generation and sales tactics for the Medicare market is important, but in order to close sales successfully and retain those clients, leading to ancillary product sales and referral business, agents need to work closely with clients to help them find the right Medicare insurance plan at the right price. Medicare options, plans, benefits, and costs can be complicated, but at the core of Medicare sales success is the relationship between an agent and client. Agents who successfully prove themselves to their clients will open up the possibility for ancillary product sales and referral business in the years to come.
Use Technology to Increase Medicare Sales
Innovative technology can serve a multitude of purposes. The right solution can streamline lead generation, management, and distribution, and can help you meet your Medicare sales goals in 2023. A comprehensive online solution can help you maintain compliance with CMS regulations, decrease cost per sale, and include a robust CRM and agency management tool. Specifically designed for insurance carriers and brokerages, customizable online solutions can help optimize operations, automate sales and marketing, and track campaigns. Real-time reporting can change the way you manage your book of business, giving your agents more time to focus on the ultimate goal – selling.
These powerful tools will also allow you to create customer-facing platforms that can integrate a quoting engine with plan comparisons, premium calculators, and application submission capabilities.
One easy-to-use solution focusing on meeting your Medicare marketing and sales goals can change the way an agency operates. It should assist in the sales process and give your agents an edge over competitors in the Medicare space.
Get Involved in the Community
With a level of trust already built into the client relationship, referrals are one of the best sources of quality leads. Keep in touch with existing clients by hosting in-person or virtual events to keep them aware of changes in the market. How can you tap into the community of Baby Boomers and seniors aging into Medicare or looking to make a change in their Medicare coverage?
Develop a friendly rapport with local senior organizations
Participate in fundraising events, recreation center activities, and sponsorships
Introduce yourself to local professionals who work with seniors in your area, including financial advisors, lawyers, real estate professionals, and CPA's.
Host informational events in local senior living communities, libraries or online
Before participating in any events or promotions, please refer to federal, state and local laws to make sure you are in compliance with Medicare-related regulations when it comes to any activities, marketing, or referral rewards programs.
Support Your Agents
Selling Medicare can be challenging, especially if your agency is branching out into this market for the first time. Having an agency's support can relieve some of the stress on agents venturing into Medicare sales for the first time.
How can an agency make a difference?
Provide training and inform agents of required training
Manage agent certifications so they can sell specific plans in specific states
Contact carriers to request hosting certification courses onsite for agents to attend (when face-to-face training is required)
Provide toolkits and guides to help agents navigate the ins and outs of selling Medicare
Help interpret guidelines and protocols from CMS and carriers
Provide CMS-approved templates for easy marketing
Offer a diverse portfolio of plan types to appeal to a variety of client needs
Medicare recipients have an array of different needs, and an agent with a broad scope of products to offer will be better equipped to find the Medicare insurance coverage that is best for their client.
For instance, when first eligible for Medicare, recipients will have the option of choosing to get their benefits from Original Medicare or through a Medicare Advantage plan. Depending on the needs and preferences of an individual client, there are financial and health-related factors that may determine the benefits of one or the other. An agency that sells Medicare Advantage, Medicare Supplement (also known as Medigap), and Prescription Drug Plans will give their agents and their clients more options to choose from.
Take Advantage of Outsourcing
Consider the benefits of using an outside call center to funnel Medicare leads into, allowing your current agents to continue selling the other insurance products they are more comfortable with. Until your onsite agents are knowledgeable enough to sell Medicare products, you may have more overall sales success by purchasing leads and sending referrals from your current agents to the outside call center.
Sales Opportunities in 2023
With Medicare enrollments increasing thanks to the influx of Baby Boomers into retirement, 2023 might be your insurance agency's best year to date. The potential increase in profits from Medicare sales can be worth the time and effort it takes to embrace new tactics and tools and to understand the upcoming changes introduced by the Centers for Medicare & Medicaid Services. Get started by implementing strategies that will prepare your insurance agents for unrivaled success in Medicare sales in 2023. For more detailed information regarding CMS policy changes and updates, visit www.cms.gov.