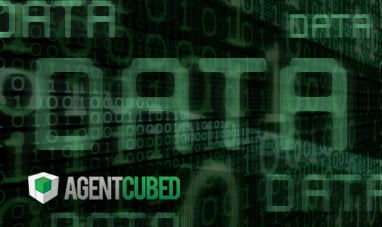 Think about how you are currently storing your agency data. How much value are you gaining from it? Is your data fragmented across multiple systems or tools? You may be missing critical opportunities to find out where your marketing and sales resources are best spent and which strategies or campaigns are resonating with your audiences.
Using an agency management system provides stronger capabilities to assess your operations and learn from your data. By capturing and storing data in one central, robust solution, leadership gains visibility into the agency's whole landscape to guide future investment decisions. Utilizing an agency management system puts your agency's performance data at your fingertips, letting you pull customized reporting to make more data-informed decisions. Consider the following metrics your agency can utilize to position your business for future growth.
Lead sources
What are your most profitable efforts for lead generation? Are most leads coming inbound from website visits and form submissions? Or do your best leads come from family and friends' referrals? Does your current technology allow you to easily and accurately pull this information?
With an agency management system, leadership can quickly pull reporting on lead source to see which sources produce the highest conversion outcomes. Every lead is stored for ease of attribution back to the original campaign or channel. By studying this data, you can uncover areas to reallocate or restructure where you put your resources to drive better results. Consider using lead source data to maximize efforts toward the most profitable lead sources and pull back from lower-performing channels.
Policy cross-selling
How wide is the opportunity to grow your business with current clients? Pulling agency-wide reporting on current policyholders can reveal trends and opportunities for cross-selling. By assessing this data, leadership can identify audiences where agents can expand their sales efforts to deepen engagement. Once you identify those opportunities, contacts can easily be dropped into email lead nurture tracks to drive sales conversations and automate continued communication efforts.
Cross-selling also lends itself to overall retention strategies. As individuals enroll in more policies, they are more likely to keep their business with that agency, slowing attrition rates.
Dashboards and scoreboards
Real-time dashboards improve management's ability to track lead, agent, and policy performance. This is especially critical for consumers of web leads when making decisions to increase or decrease lead volume. Dashboards also help management identify the right agents to work outbound campaigns.
Using scoreboards promotes competition in call center environments. Scoreboards can highlight policy data and disposition activity and allow agencies to run contests to highlight sales milestones.
Investing in smarter ways
Capturing and analyzing data allows agencies to view their marketing and communication tactics through a more mindful lens. Agency management systems provide a holistic approach to developing strategies that drive better outcomes.
Ready to learn more about your business? Learn how AgentCubed can help you gain more value from your data.