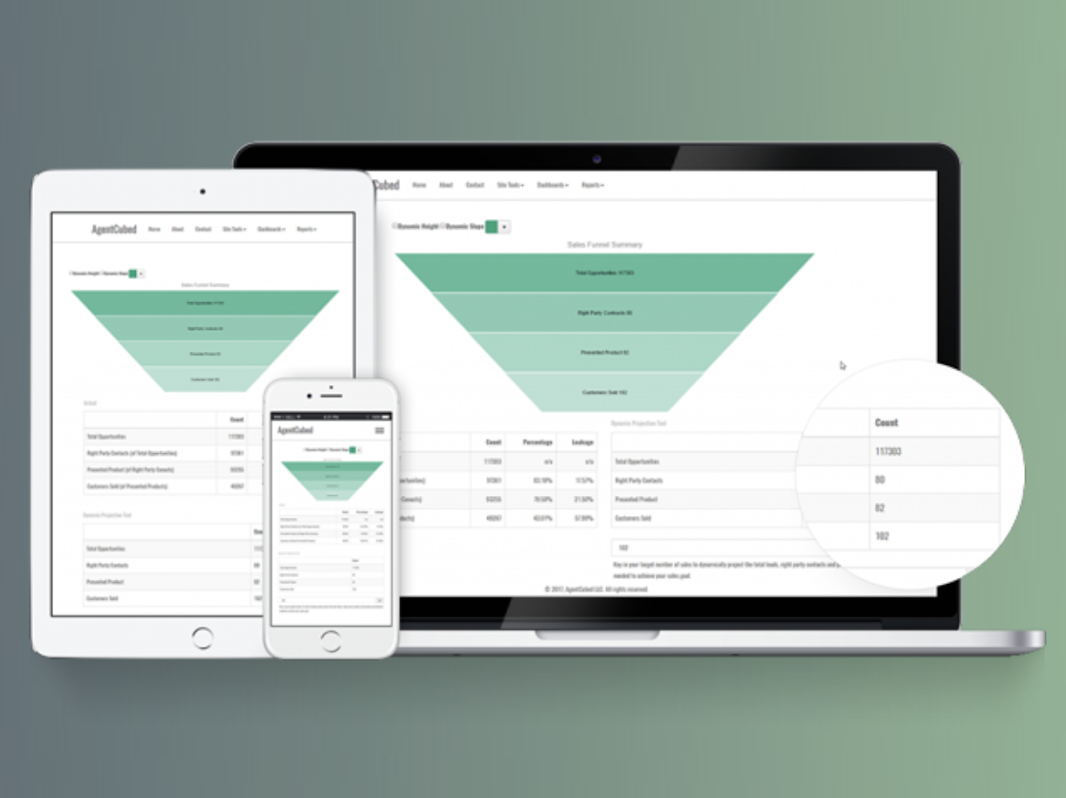 Improving lead management is a growing conversation among health insurance organizations. When managing your lead funnel, distributing leads to agents is a demanding, time-consuming process, and the reliability and consistency of that process is critical to your team's success. When you're faced with ambitious sales goals and limited resources, manual lead distribution can become a painful bottleneck in your business cycle and will result in lost sales opportunities.
Consider the type of solution you could implement to optimize that process. Using an automated lead management and distribution system can dramatically improve your effectiveness. By implementing an automated platform, your marketing dollars will go further in your organization, and your broker managers can focus on what is most important—sales production. Automation will boost overall efficiency of your lead funnel and take your sales organization to a new level of performance. Here's how automation can drive more lead conversions.
Redirecting management's time
Automation not only optimizes your sales process—it empowers your people. By freeing up management's time to focus on higher decision-making tasks, you gain an elevated level of performance from your strongest producers.
Consider the time and money your business is spending on manual lead distribution and chasing down leads statuses from agents. When someone is restricted to manually managing leads, their time is absorbed by tasks that could be automated. From a leadership perspective, the money you're paying a manager to distribute leads could be more wisely spent on serving other business needs, such as training team members, identifying process issues, resolving bottlenecks, and managing sales performance as a whole.
Improving accuracy of routing
Ultimately, manual lead distribution relies on the bandwidth of your management. As with any manual processes, routing decisions can be subject to human error and reveal inconsistencies, which may cost the sales opportunities of underserved leads.
Automated lead distribution helps your organization avoid those missed opportunities by directing leads to the right agents. The most powerful solutions allow you to apply your own business rules to the lead management platform to direct hot, warm, and aged leads to the appropriate agents and demand statuses on where that lead is in the sales cycle. Intelligent lead distribution can be used to automate workflows based on the type of lead, products of interest, service area, and agent skill level.
For example, automation can ensure that the highest converting leads are routed to top-rated agents, and aged leads are directed to your second-tier sales force. By utilizing an automated process, your leadership can be certain that the most time-sensitive leads are served as urgently as possible by your best performers.
Prioritizing hot leads
Hot leads represent your highest priority outbound leads, and they should be handled accordingly. These are the prospects who take the initiative to inquire about your products, indicating they are already in the mindset to discuss plan options. Hot leads may come from your website and landing pages, web lead vendors, or business reply cards, and your speed to contact becomes critical.
By using a lead distribution and CRM platform, an agent can contact these leads the second they post into the system. Whether the next step is arranging an appointment, attending a seminar, or discussing plans over the phone, managing those leads in one robust solution preserves all the touchpoints with that lead to provide a better experience for both the agent and beneficiary.
Applying AgentCubed's 3-in-1 solution
As you look for ways to increase efficiency, consider adopting a solution focused on solving pain-points across your lead funnel. AgentCubed's 3-in-1 platform combines customer relationship management, lead management & distribution, and policy management, all in one, turn-key platform. Our solution easily integrates into your existing infrastructure and lets you manage and track all aspects of the sales process.
Learn how our automated lead distribution platform can transform your lead distribution model