Open enrollment is the most hectic time of the year for health insurance agents. So how does one cut through the noise and efficiently market their brand to shore up sales during this period? Below are three digital marketing tactics aimed at reaching more prospective clients and increasing your sales throughout open enrollment and beyond.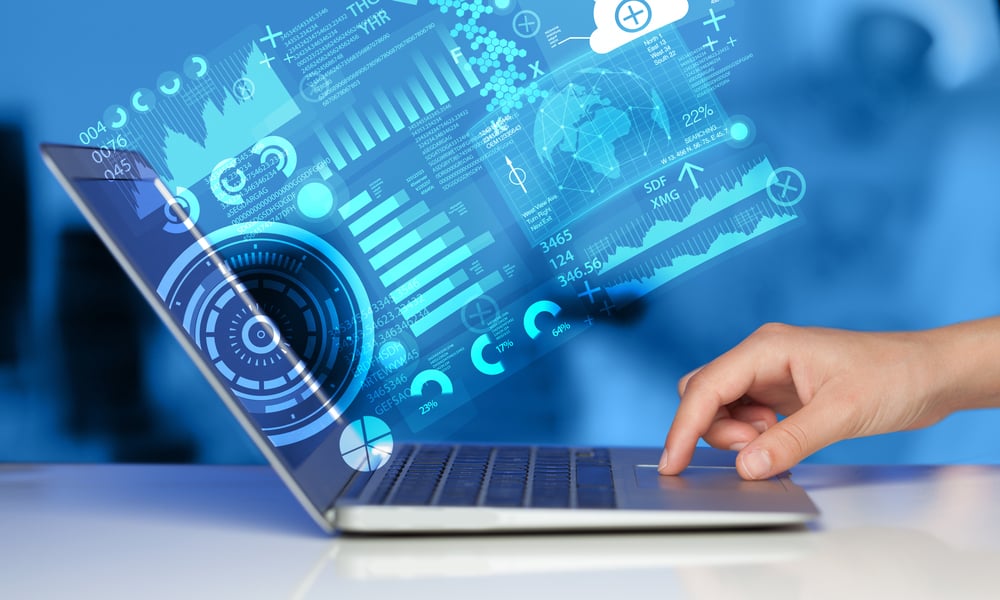 1. Captivating Content
Publishing content on your website focused on the topic of health insurance and open enrollment can guide the way for prospects to find your agency through a search engine such as Google. And the more relevant and engaging your content is, the more likely you are to rank higher in search results. One of the easiest ways to publish content is to incorporate a blog on your website. Then throughout (and even before) open enrollment, publish relevant blog content around common search terms for one of the most effective ways to garner new leads organically. If you are new to blogging, here are 7 quick tips to get you started:
Identify and use keywords you know clients will use in their search queries in your content. Unsure? Use one of these 8 free keyword research tools.
Determine the desired action or takeaway for the reader once they have finished reading the post, and end the article with a clear path to take that specific action.
Write for your audience to ensure your tone and choice of terminology will resonate with them.
Write a compelling or provoking introduction to pique interest and encourage engagement through the end.
Properly organize and flow your content so it reads fluidly.
Keep your blogs short, simple, and to the point.
Include images to increase readership. (Caveat: use images as a supplement rather than in lieu of content. Search engines often can't correlate what an image represents, making it less likely to appear in search results if the complementary text is not included.)
2. Converting Landing Pages
The primary purpose of a landing page is to drive visitors to take a single, desired action. Effective landing pages often remove distractions found on a typical website (like navigation and links to other sections of the site) and drive a user toward a specific goal. Insurance agencies can use this digital marketing tactic to create a simple, open enrollment page that provides a clear message that inspires visitors to fill out a form or contact the agency for more information. These pages should include terms the visitor would use in their everyday life to describe what they seek, e.g., "health insurance quote." Including these keywords in both the landing page's content as well as the campaign that drove them to the page instills confidence in the user that they have found an insurance agency that can help them acquire health insurance during open enrollment. Link to these landing pages from email campaigns, social media posts, and other digital and non-digital promotions with cohesive copy to maximize leads during open enrollment.
Here are 6 key points to remember when creating landing pages:
Provide a single and simple call to action (CTA), e.g., fill out this form or call for a quote.
Persist the CTA, regardless of scrolling, so it is readily accessible when the user is ready to take action.
Strip out navigation (menus) and links to other content.
Include your logo and branding and link the logo to your website in the event your visitor is determined to learn more before converting.
Aim for simplicity in messaging and your call to action.
Keep form fields minimal. Just capture enough information to properly route and contact the individual in a timely manner.
3. Effective Email Campaigns
Email is still one of the most effective ways to communicate with current and prospective clients. If your contacts are already organized in an agency management system, then creating simple email campaigns is low-hanging fruit to keep your agency top of mind and a click away when a prospect is ready to take action. Examples of potential email communications include:
Reminders about important dates and deadlines for open enrollment.
Content to help educate and motivate prospects.
Promotions or other incentives to take action sooner.
Below are 5 tips to remember when creating your open enrollment email campaigns:
Include memorable and simple messaging.
Brand the emails with the agency's logo, colors and fonts.
Personalize when possible – for example, using the recipient's first name in the greeting.
Provide a clear call to action (CTA) aligned with the desired behavior.
Link the CTA to a custom landing page specific to that email campaign.
Looking for additional tips to ensure your agency's open enrollment period is a success? View our 2017 Open Enrollment infographic for compelling facts and figures that will help your agents close.