In today's increasingly digital world, reviews are the megaphones that let you broadcast your P&C insurance agency's messages into the market. When done right, this social proof about your insurance agency's reputation can build trust, lift sales, encourage repeat business, and spark cross-selling opportunities. And it may be easier to shape your agency's reviews and reputation than you realize. In this article, we uncover the true value of reviews and reveal the secrets to utilizing them to build trust and increase P&C insurance sales.
Why Utilizing Reviews is Critical to P&C Insurance Sales
Wondering if it's worth it to utilize reviews for your P&C insurance agency? In reality, it's not just worth it; it's critical if you want to increase sales and promote positive messages to potential customers.
Psychologists have long known that there is a direct link between reviews, social proof, and sales. Additionally, a study conducted by BrightLocal found that approximately four out of five consumers trust reviews as much as recommendations from friends and family. That means social proof holds massive potential to quickly grow your P&C insurance agency's reputation and sales.
So, what options do you have at your disposal? Here are a few types of reviews your agency can use to boost your reputation and open the floodgates to more sales:
Online reviews, such as Google reviews or reviews on third-party sites
Testimonials and quotes
Video testimonials
How to Promote Positive Online Reviews
Online reviews are as good as gold when it comes to crafting a quality online reputation, and they can spread like wildfire across the web. Here are a few ways to promote positive online reviews:
Access automated email marketing
Email marketing isn't just an effective way to draw in new customers; it can also be a powerful tool when you want to shape your P&C insurance agency's reputation. To improve your online reputation, consider setting up an automated email campaign that encourages customers to leave an online review.
Ask satisfied customers
Your agents spend hours building relationships with customers as they land sales. In most cases, if those customers have had a positive experience, they'll be happy to spread the word. All your agents need to do is ask. Encourage your agents to reach out to their happiest clients for a positive review. You may be surprised by how many customers are eager to help after a little nudge.
Craft messages that encourage positive reviews
By asking your agents to send happy clients SMS messages or emails, you can dramatically grow your online reviews. To secure more reviews, be sure to include links to the review sites where you want to polish your agency's image. For instance, if you have great reviews on Google, but your Facebook reviews are lacking, you'll want to include links and instructions for leaving Facebook reviews. Remember to make the process as easy as possible to increase the chances that clients will leave feedback.
How to Build Trust in the P&C Insurance Market With Testimonials
Testimonials are another asset that can build trust and skyrocket sales. In general, they give prospective customers a glimpse into what they can expect from your agency. They can act as advertisements for your agency without coming across as salesy or inauthentic. After all, they show off the opinion of fellow customers, not a business.
In general, P&C insurance agents have two stellar types of testimonials to choose from:
General Testimonials:
You can gather general testimonials by simply interviewing your satisfied customers. With their permission, be sure to record their responses and write out their opinion. You can use these written quotes on your website, in articles, or in other promotional materials.
Video Testimonials:
For video testimonials, you set up interviews just as you would for general testimonials, but you record the customer's on-camera responses. This approach takes a bit more preparation, but video testimonials add an extra layer of engagement and trust.
How to Craft Winning P&C Insurance Testimonials
Wondering how to squeeze the most out of your interviews and craft winning P&C insurance testimonials? Here are a few tips:
Anticipate Customer Needs and Fears
The best testimonials will touch on a concern the reader has and put their mind at ease. Before you start interviewing satisfied customers, consider what questions, concerns, or objections your ideal client may have when they're searching for a P&C insurance provider. From there, use your testimonials to show how your agency was able to help clients overcome those potential challenges.
Ask Key Questions
The key to creating compelling testimonials is asking questions that inspire a positive story about your agency. Here are some questions to ask when you're conducting testimonial interviews:
What fears or concerns did you have about purchasing insurance?
How did we help you overcome those concerns?
How did you decide to let us represent you?
How was our agency different from other agencies you've worked with?
How did I handle the process for you?
Pretend you're recommending our service to a friend. What would you say?
Use Testimonials to Create Powerful Marketing Assets
One of the best things about testimonials and reviews is you can reuse them to create additional marketing content to promote your agency. Here are some ways you can use customer quotes and repackage them to boost your brand:
Build case studies
Write blog posts that include customer quotes
Create a testimonials web page
Sprinkle quotes throughout your social media posts
Uncover More Insider Tips For Your P&C Insurance Agency
Reviews and positive social proof have the power to solidify your P&C agency's brand and increase sales. However, when it comes to securing more sales, implementing social proof is just the tip of the iceberg. Want to access the latest advice for enhancing your P&C insurance agency? Subscribe to our blog now to have the latest tips and tricks in the industry delivered directly to your inbox.
---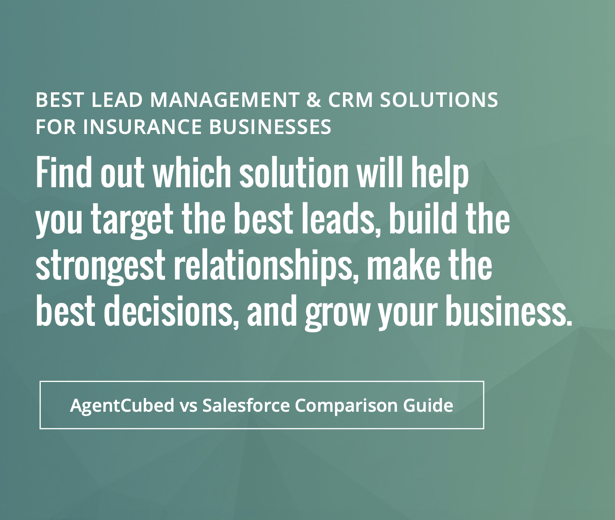 ---