Whether you are just starting or have been running an established insurance business for years, one thing is sure: You need more clients.
We all know how difficult it is to grow a business in this market. If you're looking to get your company's insurance agency on the map, an automated solution via an AMS (Agency Management System) could be just what you need.
What Is an Agency Management System?
It is a software solution specially designed to help increase sales efficiencies. Software like AgentCubed, designed specifically for insurance businesses, can help insurance agents in local markets, independent insurance agents, and insurance brokers to automate their business and make it more productive.
Insurance agencies mostly use this software for the following:
Marketing of their P&C insurers services
Sales of their P&C insurers services
Client management
Accounting
According to Insurance Thought Leadership, modern AMS platforms like AgentCubed are designed with insurance agencies in mind. Agency management systems also have features to help agents or brokers in every stage of their business cycle, which helps them to grow their businesses.
Here's five ways an AMS can help your insurance business grow and in scale and scope:
1. It Will Help Boost Efficiency
If you are working with a distributed team, you need to maximize its efficiency. An AMS will enable you to communicate better on the fly and share data across one system to agents working from multiple locations and devices.
That means that everyone has access to the same information at all times. Communication is improved when your employees know that they have access to the same information as other employees and this enables them to easily collaborate on tasks.
2. Help Manage Compliance Adherence
With so many regulations, pre-existing agreements, and laws that need to be followed in the insurance industry, keeping track of what's what can be both time-consuming and stressful, and mistakes can be costly.
The right software solution will help streamline your processes by keeping track of compliance issues for you and alerting agents and brokers when changes are necessary. That enables you to be able to take action before potential problems arise. It can also help you know at a glance which agents need additional training, licensing, or certification.
3. Increase Productivity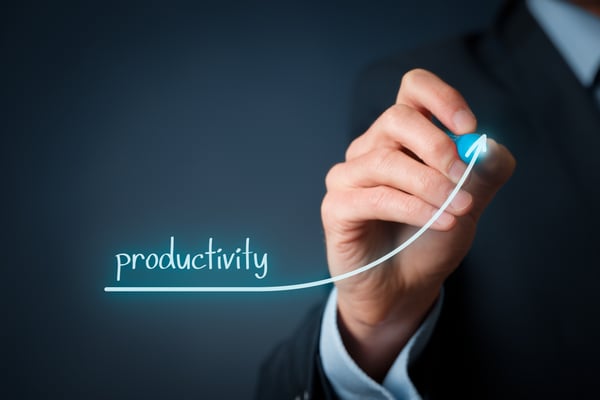 Many businesses can't scale effectively because their teams are weighed down by manual tasks and processes. One of the benefits of having a robust insurance agency automation tool is it gives you the ability to work with your employees to create tasks in a single hub, then track and monitor their progress on seeing them through.
4. Increase Cross-selling Opportunities
An AMS helps enhance your team's ability to cross-sell more effectively. Your AMS consolidates and collates all client and prospect information. These points of interaction with your customers and leads can be used to easily identify opportunities for cross-selling as well as obtain quotes.
5. Stay Organized
Organization is essential to growing your book of business. Your agents are busy drumming up new business, making sure that existing clients are happy and well-served, cross-selling, and marketing. And that's any given day of the week. When you're overwhelmed with tasks, it's easy to let vital sales data fall between the cracks.
An effective AMS helps keep up with critical sales data, including:
Sales call notes
Client policy information (including renewal reminders)
Prospect information
Where leads/opportunities are in your sales process
Carrier information, links, and passwords
Other ways may include the time-saving potential that a P&C software can provide and its significant impact on marketing, sales, client management, and accounting of P&C insurers.
The right technology tools help you work smarter by allowing you to improve lead management, creates consistency in your sales processes, and stay organized. That allows you to focus less on the administrative details and more on what matters—taking care of your clients and growing your book of business.