Your insurance agency is only as strong as the agents that power it. That being the case, it is critical to hire the best agents.

But your job doesn't end with building a great team.

If you want to maximize profitability on insurance sales and deliver the best service possible to your clients, you need to do everything in your power to retain agents, too. Retaining agents reduces turnover and the associated expenses and ensures that clients interact with experienced, talented staffers in each engagement.

With all this in mind, let's take a look at some tips that should make it easier for you to find, train, and retain new agents for your insurance agency.
Tips on Finding Agents
First things first: Building a great team starts with optimizing your sourcing and interviewing processes. If you've been struggling to hire and retain great agents, it is time to reassess your approach to interviewing and switch things up.

Traditionally, most companies approach the interviewing process the same way. The interviewer asks all the standard questions—including Where do you see yourself in five years? and What is your biggest weakness?—and will maybe sprinkle in small talk to find some common ground.

If your goal is hiring the best insurance sales team, you need to overhaul your interviewing process. Instead of asking generic questions and having a run-of-the-mill interview, get creative and ask outside-of-the-box questions.

You also want to make sure you have the help of several agents during this process. In addition to the hiring manager, consider enlisting teammates and even employees in other departments who can help you determine whether each candidate will be a culture fit.

The more perspectives you have involved in the process, the easier it will be to reach consensus—and the less likely you will be to make a hiring decision you regret.

Tips on Training Agents
Once you've hired an agent, you need to invest adequate resources into training them effectively. After all, you can't expect anyone to know the ins and outs of your business on day one.

For the best results, devise a formal training program and incorporate it into your new hire onboarding process. Match new hires with seasoned veterans who can serve as mentors, guiding them through their first few weeks or months on the job.

Remember, research suggests it can take anywhere from six months to one year before a new employee becomes fully productive at work, so you can't expect rookies to come into your office and knock it out of the park immediately.

Be patient and guide your new employees through the onboarding process, giving them the support they need when they need it, and you should be able to accelerate that timeline.
Tips on Retaining Agents
Employee turnover is expensive. By one estimate, it costs roughly one-third of an employee's annual salary to replace them.

If the name of the game is building a profitable insurance sales team, you need to focus on supporting your agents as best as you can—a process that begins on their first day on the job.

According to a recent article from Harvard Business Review, retaining employees starts with training them thoroughly. Beyond that, you also need to support professional development initiatives, build and maintain an engaging and supportive work culture, and offer competitive compensation packages, robust benefits, and flexible perks.

In this day and age, some of those perks can include enabling employees to work remotely, prioritizing a healthy work-life balance, and implementing employee recognition programs.
The Role of Technology in Employee Retention
One way to boost employee retention rates while also accelerating onboarding is by investing in purpose-built, intuitive software solutions designed specifically to make life easier for insurance agents selling P&C, A&H and Ancillary.

If you like tips like this, subscribe to our blog to learn more ideas you can use to help your insurance agency reach its full potential. While you're at it, request a demo of AgentCubed today to learn more about how smart investments in technology can help you build an effective agency where agents are encouraged to reach their full potential every day.
---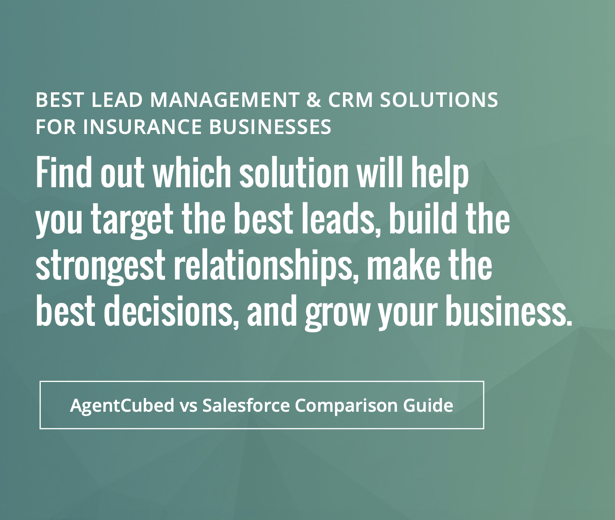 ---