Sponsored by AgentCubed,

The P&C Playbook Blog Series

will spotlight 2022 industry trends throughout the month of April, as well as share proven sales techniques and marketing tips to help small to mid-sized agencies succeed in the digital age.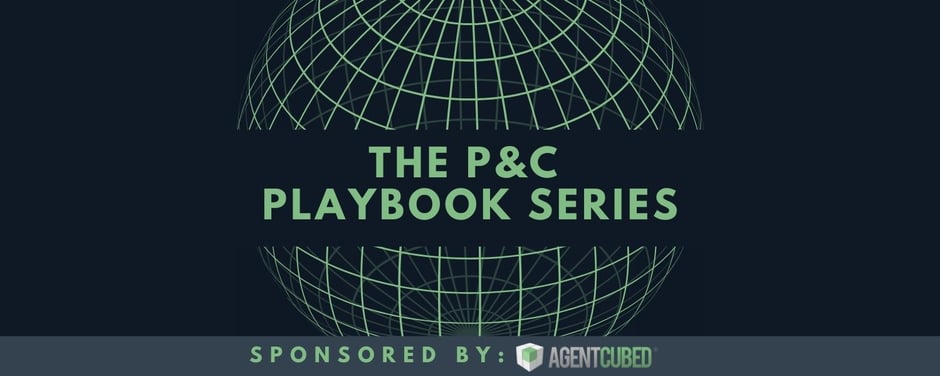 Drumming up new auto insurance customers in a congested, competitive market is no mean feat — here's a few tips for finding fresh leads and driving new business in the auto insurance space.
Let's face it: the auto insurance market ain't what it used to be. But then again, in a post-Pandemic world, very little is.
Beset by, among other factors, an increase in erratic driving behaviors and rising bodily injury and property damage claims, the car insurance space faced its fair share of challenges in 2021. Lucrative opportunities such as short-term auto coverage and a steady increase in vehicles back on the road are predicted to remain, however, pointing to sunnier days ahead.
As an agent or insurance business owner, creating a roadmap to find and convert those potential p&c customers will require a new approach in 2022 and beyond. You can expect much of it to play out across the digital channels that have increasingly become the comfort zone of post-pandemic consumers.
Here's a few fresh p&c lead generation ideas to help you connect with them:
Leverage your website. Add contact forms to every website page that doesn't already have them, and use those forms to help qualify your p&c leads. Along with the usual contact info, also ask questions like "what are you shopping for today?" Make the questions optional, and include drop-down answer lists to choose from (Liability, Comprehensive, Short-term coverage). Either-or questions like "is your car financed or leased" and "do you park on-street or off?" can also yield a lot of information. Don't go overboard and make filling out the form a chore, but do get as much qualifying information as possible on the front end.
Seriously, leverage your website. If you currently use a "freemium" website platform, no problem, but a paid option will likely yield more customer-friendly features, such as a secure payment option that allows clients to easily pay their premiums online. Also, don't skip the housekeeping details, like making sure social media links don't click through to error pages and contact forms are actually working.
Get social. There's no need to go overboard with Pinterest boards you don't need and Instagram accounts you can't support, but one or two select social channels can be a fantastic source for p&c insurance leads. Facebook, for instance, offers a robust messaging feature that will allow insurance prospects and customers to reach out 24/7; if you offer commercial auto insurance, LinkedIn can be an ideal avenue to connect with potential auto insurance clients. The key to success is to update your pages consistently with new posts and respond to comments and messages as quickly as you are able.
Generate word-of-mouth. Speaking of your website and social media, both are great digital billboards for sharing customer testimonials and reviews. And when it comes to attracting high-quality prospects, nothing beats the recommendation of a currently satisfied auto insurance customer. One caveat to consider when going this route, though: Customers can also leave negative reviews and comments, at least via social media. That means you need to be willing to monitor these channels frequently and respond to unhappy clients quickly and professionally.
Launch a customer referral rewards program. The value of a customer referral really can't be overestimated, and offering a reward to clients who bring them in the door is likely to get more results and has the added benefit of increasing engagement with existing customers. Do be aware that in most states, that reward cannot be tied to a sale or rebate of a premium, and many states also have value caps on reciprocal gifts for referrals. But you'd be surprised at how far an Amazon gift card or a free meal at a local restaurant will go in encouraging customers to sing your well-earned praises. To keep your auto insurance campaign engaging and measure the results, leverage your insurance CRM to track, manage, and automate your campaign, as well collaborate and coordinate with your sales teams at every stage.
Stay Tuned:
Be sure and keep an eye out for the second installment in the The P&C Playbook Blog Series. Next up, we'll explore everything you need to know about pet insurance, a hot new market with huge growth potential in the coming year!
.
Sponsored by AgentCubed, The P&C Playbook Blog Series will spotlight 2022 industry trends throughout the month of January, as well as share proven sales techniques and marketing tips to help small to mid-sized agencies succeed in the digital age.