Consumers are empowered with digital tools that have placed unprecedented purchasing power in their hands – literally. Laptops, tablets, and smartphones have revolutionized the accessibility of information and immediacy of the sales process. These buying habits are reflected in the evolution of health insurance sales, but potential success in 2018 and beyond depends on the strength of your health plan's online presence.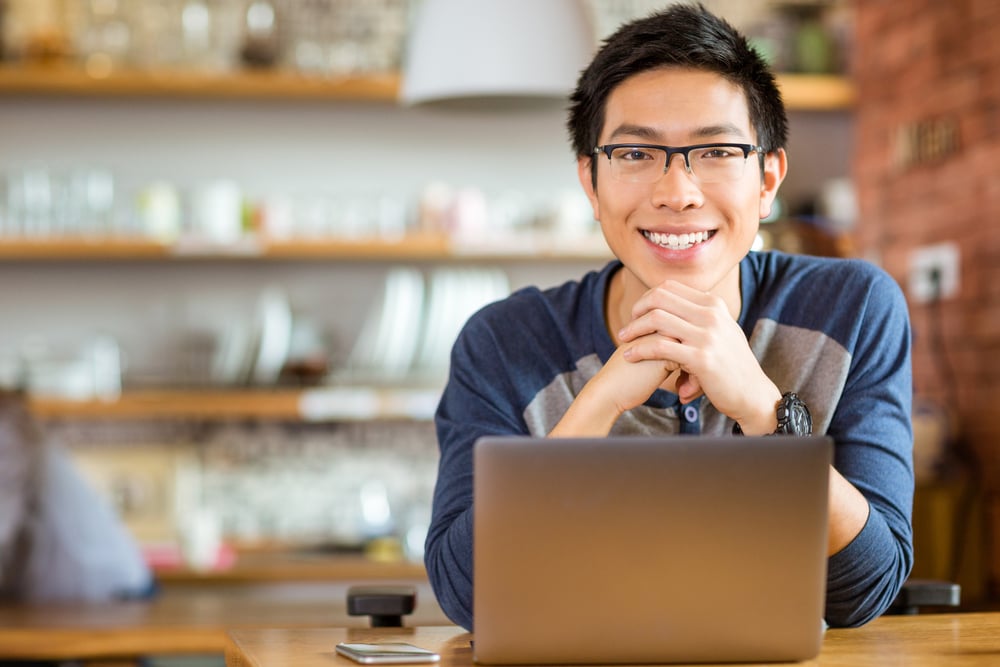 The effective digital articulation of your brand can impact your company's long-term viability in the competitive market of health insurance. The critical need for a strong online presence is evident in GE Capital Retail Bank's second annual Major Purchase Shopper Study, reporting that "eighty-one percent of shoppers conduct online research before they make a purchase."1 A comprehensive and thoughtfully designed website, vibrant and relevant social media pages, strategic online marketing, and attention to analytics can transform your health plan's online presence, improving brand recognition and, ultimately, increasingly sales and revenue.
Working your Website: Search Optimization & Opportunity
Your website does not just serve as an introduction to your company's insurance products and services. Your site has the potential to work as a powerful marketing tool, drawing in prospects, generating leads, and converting those leads to sales. As a hub for your online marketing activities, your health plan's website plays an integral role in managing your digital identity. Optimize your website's impact by designing your site with a clean home page, a clear path to information, and custom content that will compel users to engage with you. Your site needs to invoke a call to action, asking users to interact with you to search for and compare plans, speak to an agent, or enroll.
Improving your health plan's website is essential, especially if you haven't given it the attention it deserves. Search engine optimization (SEO) is incredibly important in the fast-paced world of the internet. Consumers move on quickly if your health plan's website doesn't immediately grab their attention. Lead conversion can exponentially increase revenue, but people shopping for insurance need to find your site and make contact with you first.
How do you manage Search Engine Optimization? Redesigning your website can result in increased sales if you know how to use key search terms and blog content to drive business to your site. With over three billion internet searches processed each day, you can't ignore the importance of an effective SEO strategy.2 If SEO strategies are new to you, consider hiring a SEO specialty firm to work alongside your developers. If you don't think this is important consider this: 93% of online experiences being with a search engine3.
What about mobile users? With busy lives, consumers have limited amounts of time to explore health insurance solutions. More often than not, they will begin their search on a mobile device. With seventy percent of Baby Boomers using smartphones, it is more important than ever for health plans to offer Medicare and Individual and Family plan information via innovative digital platforms.
Prospects should have the same quality experience, regardless of whether they are on their computer or cellphone, but developing an impressive mobile platform with successful SEO can be challenging. Make the investment in designing mobile and desktop website platforms that will exceed your most tech-savvy consumers' expectations. All digital platforms should be responsive, user-friendly, and provide access to plans, pricing, and purchasing.
Plan for future growth with website data analytics. You've invested in your website to strengthen your brand, generate leads, and convert those leads to sales, but getting real-time data based on your site's performance can be invaluable when planning for future growth. Make data-informed decisions with custom reporting that will help you determine which strategies are resonating with consumers.
Google Analytics or Adobe Analytics can help you improve client engagement and get stronger results from your site by reporting the source of your customers, general demographics, top pages, and much more. Consider the value in an all-in-one agency management system that can track lead, agent, and policy performance. Capturing agency-wide, accurate data will allow you to evaluate the effectiveness of the marketing and sales strategies employed through your website.
Using Social Media to Strengthen Your Health Plan's Online Presence
Don't underestimate the power of social media. Health plans that connect with prospects and clients using social media sites increase their visibility and expand their opportunity for sales. Increase your social media presence by securing your company's name on social media platforms, including, but not limited to:
Instagram
Facebook
Twitter
Snapchat
Pinterest
YouTube
Google+
LinkedIn
Browse some of these sites to see what works for other industry leaders – and what seems to fall flat. Create a social media marketing plan and content calendar, setting goals and objectives to gauge your success. Choose relevant photos and topics of interest to your targeted clientele and develop a response plan for direct messages or communications made through social media. Review the analytics from each site and make adjustments as you figure out which social media platforms and what type of content, style, and tone garners the right attention and generates the most leads.
Social media has become an increasingly effective way to develop customer service relations and loyalty. For example, more and more users are turning to Twitter and Facebook to get answers to their service related questions. In fact, 33% of users prefer using social media for customer service rather than the phone or email4.
Links & Listings
Online directories may refer traffic to your website, but with so many local listings, how can you control the information? Claiming your local listing can take time and effort, but it can be effective in improving your site's search engine rankings and connecting prospects with your website. Most local directories will allow you to add a link to your website and social media pages, your company's mission statement, a list of your products and services, and custom branding messages.
Correct inaccuracies that exist in current listings to reinforce your company's commitment to excellent customer service and clear communication. While managing these directories can be time consuming, manually claiming listings can help you boost SEO, strengthen brand recognition, provide easier access to your products and services, and guide prospects to your health plan's website.
Boosting Online Presence with Pay-Per-Click
Investing in paid search platforms, such as Google AdWords and Bing Ads, can put your company's website above organic results in the respective search engines. Pay-per-click allows your company to bid on specific key words that apply to your clientele, giving you a competitive edge over other plans. You only pay when a user clicks to visit your website. This can be a very cost-effective strategy as PPC visitors are 50% more likely to purchase than organic search visitors.5
Consider your options to decide which platforms are more effective in reaching your prospects and generating leads to your website, and which campaigns will give you the biggest return on your investment.
The Potential of an Online Presence
Your health plan's online presence starts with a dynamic and comprehensive website accessible on a desktop or mobile device, but leaving a digital impression on health insurance consumers will require a broader approach. Use social media, online directories, paid advertisements, and effective SEO strategies to garner the attention your health plan needs to expand, and analyze the available data to determine the success of campaigns and processes, and adjust your sales and marketing efforts as need be. More than ever before, consumers needing Individual and Family health plans and Medicare insurance look online for solutions to their healthcare coverage needs. Tap into huge revenue potential by creating a strong online presence for your health plan and assert your company's role as a leader in the health insurance market.
---
1) Digital Tools Enable Customer Confidence; July 12, 2013; chainstorage.com
2) Google Search Statistics; internet live stats; www.internetlivestats.com/google-search-statistics
3) 8 SEO That Are Hard to Ignore; imFORZA; https://www.imforza.com/blog/8-seo-stats-that-are-hard-to-ignore/
4) Social Media Customer Service Statistics and Trends; Social Media Today; https://www.socialmediatoday.com/social-business/social-media-customer-service-statistics-and-trends-infographic
5) Why Choose Pay-Per-Click Ads?; Blue Corona; https://www.bluecorona.com/blog/pay-per-click-statistics