Thought leaders are well respected among their communities and drive innovation in their industry. They have a large network of followers and speak to issues outside the realm of their day-to-day niche. While becoming a thought leader is not an overnight process, the relationships built during the process create a deep sense of loyalty that translates into leads for your insurance agency and enhances your agency brand.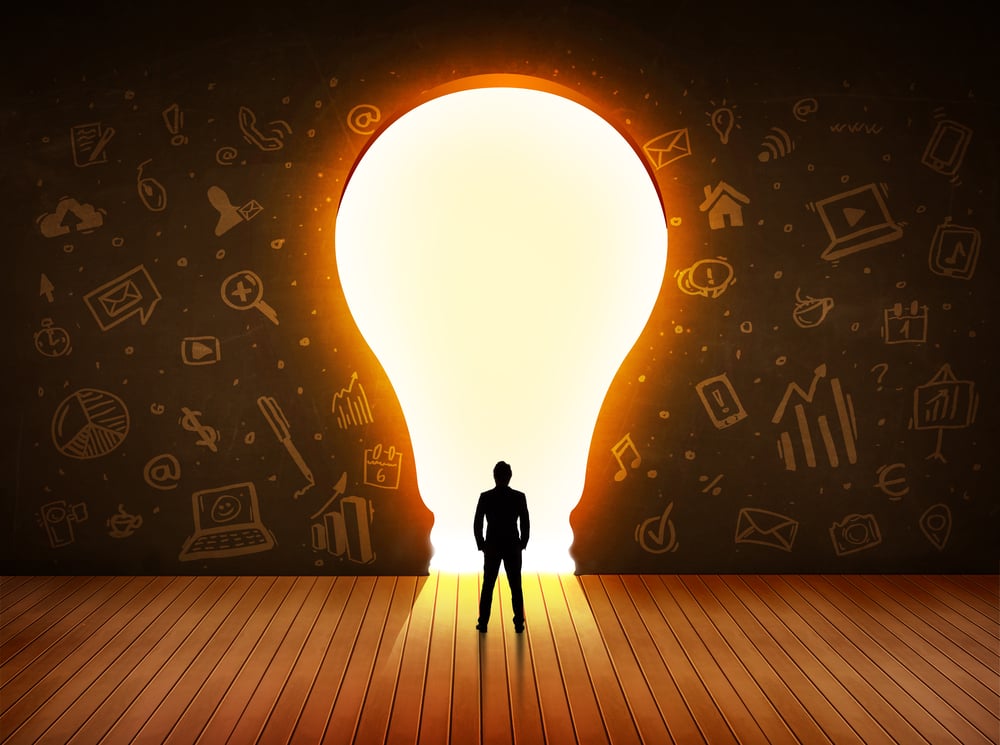 Define your brand
Your personal brand is separate from your agency brand, but should still follow the same values and voice. You are an extension of your insurance agency, and therefore need to represent it in a way that is positive and creates opportunities. Start this process by taking a look at the agency brand and any collateral you have created for yourself, then create a plan that outlines how your personal brand can boost the insurance agency brand. What key values are you representing? What aspects of the brand do you want noticed the most? Use this as a reference moving forward for all content.
Use social media
Once you have a strong personal brand defined, it's time to create your social profiles, if they are not created already, and determine if they are cohesive and reflect yourself and your insurance agency in a positive way. Social media is where you are going to do a large amount of networking and you need to have a presence on all the major social profiles. The amount of people in your network determines the reach you have, and therefore affects how influential you are in your industry. This makes networking and connecting with new people on a regular basis extremely important. Staying active and sharing regular content on your social handles keeps people interested in your various profiles, as well. Take a look at our previous blog to get a better understanding of what content gets the most results on each of the top social platforms.
Speak to current influencers
Your branded social profiles are the platforms through which you engage in conversations with other industry influencers. Part of being a thought leader is actively listening to others and encouraging discussion among peers. When initially beginning your strategy, responding and engaging with current thought leaders broadens your reach and shows others that you are actively engaged with insurance industry influencers.
It's important to produce content that is thought-worthy when engaging in industry discussions. Simply responding, "I agree," or "That's a great point," does not stimulate conversation or provide any insight into discussion. Taking a stance in a discussion and providing supporting details showcases your knowledge and encourages responses to your statements. If someone responds, especially the influencer to whom you are speaking, always acknowledge the response and keep the conversation going.
Start with a blog
Sharing 3rd party content and engaging in conversations with current industry influencers grows your network, but original content keeps them coming back to see what you have to say. When creating topics for your blog, expand your reach beyond your insurance agency focus and share content about current insurance trends and events. When spreading your blogs through your network, be sure to directly share (meaning commenting or sending a personal message with a link to your blog) only with those that your blog is relevant to. If you regularly comment to an influencer about Medicare industry trends but they do not share about this topic, then you will not be considered relevant to that person.
Once your blogs start to gain traction and regular visitors, you can reach out to other insurance publications and offer your services as a contributor. When beginning this process, start with other insurance blogs that promote guest blogs on a regular basis. This way, when you reach out to insurance magazines and other industry publications, you have a body of work besides your personal blog that supports your relevance as a writer and thought leader.
Make bold claims
Through social networks and various publications, you now have a wider audience that looks to you for insurance news and opinions. When you have the trust of others, you have the ability to move the insurance industry forward and start engaging conversations about industry issues. Opinions do not stand out unless the statements are bold and spark conversation, meaning vague statements will not get you anywhere. Make bold claims, followed by supporting thoughts, which causes followers to ponder, engage, and act on any call-to-action. Remember, the process of becoming a thought leader takes time, but the loyalty gained by each follower is worth the effort. Questions on how you can make more time to focus on being a thought leader? We'd love to hear from you.