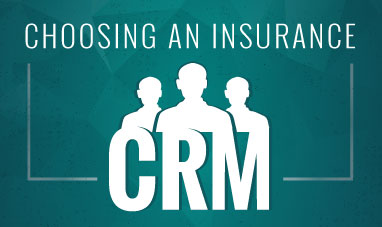 Choosing the right CRM is critical to your sales success. Market research has found that investing in a CRM can return $8.71 for every $1 spent, and implementing an industry-specific CRM can raise lead conversion rates by up to 30%.
The best-fitting solution will be designed to simplify and automate lead distribution and customer retention tasks, allowing agents to focus their time on selling. Since your CRM selection is critically important to your business, consider the following five factors to help you narrow your search.
Requirements. To make an educated decision, list all the feature requirements you need from a CRM. What is your business trying to achieve? What pain points in your lead workflows are you trying to mitigate? How important is access to data and reporting? Avoid shopping without knowing what you want to accomplish. You may be attracted to extraneous features that don't actually improve your sales process. Knowing your sales CRM requirements upfront will help you filter your options and prevent wasted time researching products that don't fit your needs.
Cloud-Based vs. On-premise. How should your CRM be hosted? Cloud-based CRM systems have many advantages, especially for an agency that has limited or no IT resources. Do you have a technical team in-house with the capabilities and bandwidth to set up, maintain, and update the CRM on private data servers? Do you have agents logging in from different locations? A cloud CRM will allow for convenient access for more users across multiple devices. Do you have the budget for high upfront costs for on- premise? Or are monthly per seat fees more fitting for your agency? Determine those answers to decide if cloud-based or on-site is more practical for your business.
Vendor Reputation. The insurance industry is a tight-knit community. If a vendor doesn't keep their word or oversells a product, word usually spreads. As you compare vendors, consider how they are perceived by peers. What have you heard about the vendor? How do the vendor's previous or current customers speak of their experience? Take advantage of your network to vet your options. Before you commit to a contract, make sure you're working with people who keep their promises.
Customization. Once you view a demo of a CRM, make note of the features you like and dislike. Sometimes a demo may highlight features and functionality that aren't actually included in the product you're buying. Don't let that be a rude realization after you have signed a contract. Confirm with the vendor that the demonstrated solution is exactly what you will get if you use it. If the product you're purchasing will look different, determine what any additional features will cost. Does your agency have certain unique processes that the CRM doesn't satisfy right out of the box? Consider any business needs that require customization options and confirm that those customizations are feasible.
Scalability. Find a solution scalable to anticipated growth. Avoid defaulting to a less expensive, short-term solution that will need replacing in a year. Healthcare is a cyclical business, and sometimes your user base can grow three to four times in size during annual enrollment. Choose a CRM that can adapt to those fluctuations and grow with your business.
Once you have identified all your baseline requirements, you're ready to start the research process. Learn how AgentCubed can partner with your team to help you achieve your goals.